Whoever Saves a Life

Photojournalism from the front lines of Syria's civil war.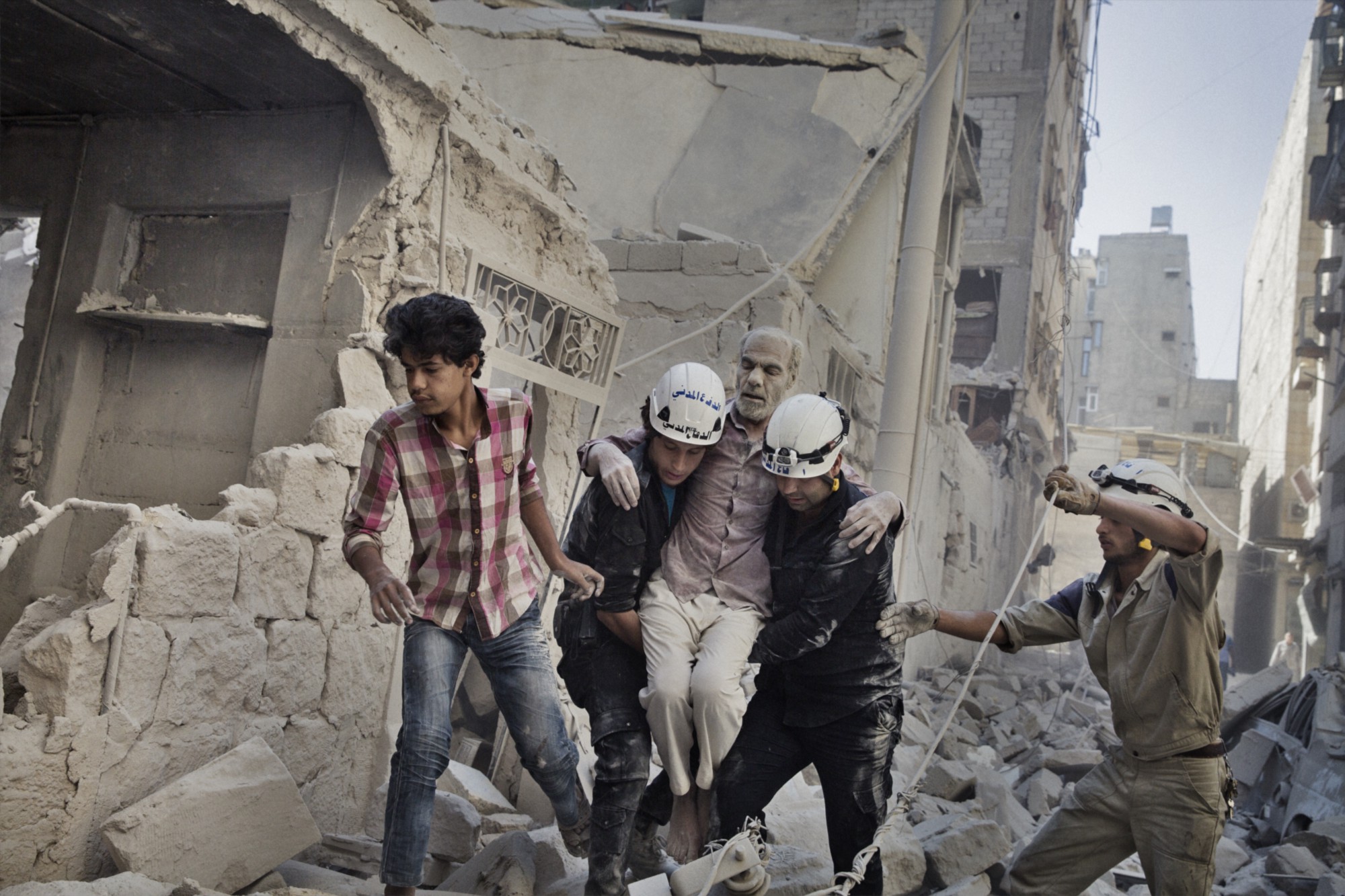 I was the founding art director of Matter magazine, a digital publication on Medium. We produced this story in 2014, which was nominated for a National Magazine Award for Feature Photography.
Description:

There is something quite literally disarming about seeing young men at war but without armor, tanks, or guns. This is what photographer

Sebastiano Tomada

captured so movingly in his week embedded with an Aleppo Civil Defense team in Syria, along with writer

Matthieu Aikins

, for the feature, "

Whoever Saves A Life

." From the tenderness of the photos, you'd think this unarmed bunch was some shabby, plucky volunteer fire brigade. But instead, we join them at the very center of a brutal and unending civil war.

The intimacy of the images is understandable: Tomada truly became a part of the rescue squad for this story. He shared a makeshift barracks with his subjects, shaken from sleep by bomb blasts that they were all compelled to answer by heading straight for the carnage—hopping into their little red truck, then running through ravaged streets and into collapsed buildings holding mangled bodies.

Yet amazingly, his shots from this daily nightmarish confusion don't feel at all muddled or harried. Instead, Tomada's gaze remains steady and tight even as all hell is breaking loose, showing us the incredible grace of these rescue workers' seemingly futile undertaking.


We see one young rescuer on the team blasted with shrapnel, rushed to whatever medical facility is available. We see the other young men gather together around him, urgent concern all over their faces. And we see them staring glass-eyed into the middle distance afterward, thinking God knows what about their cruel situation.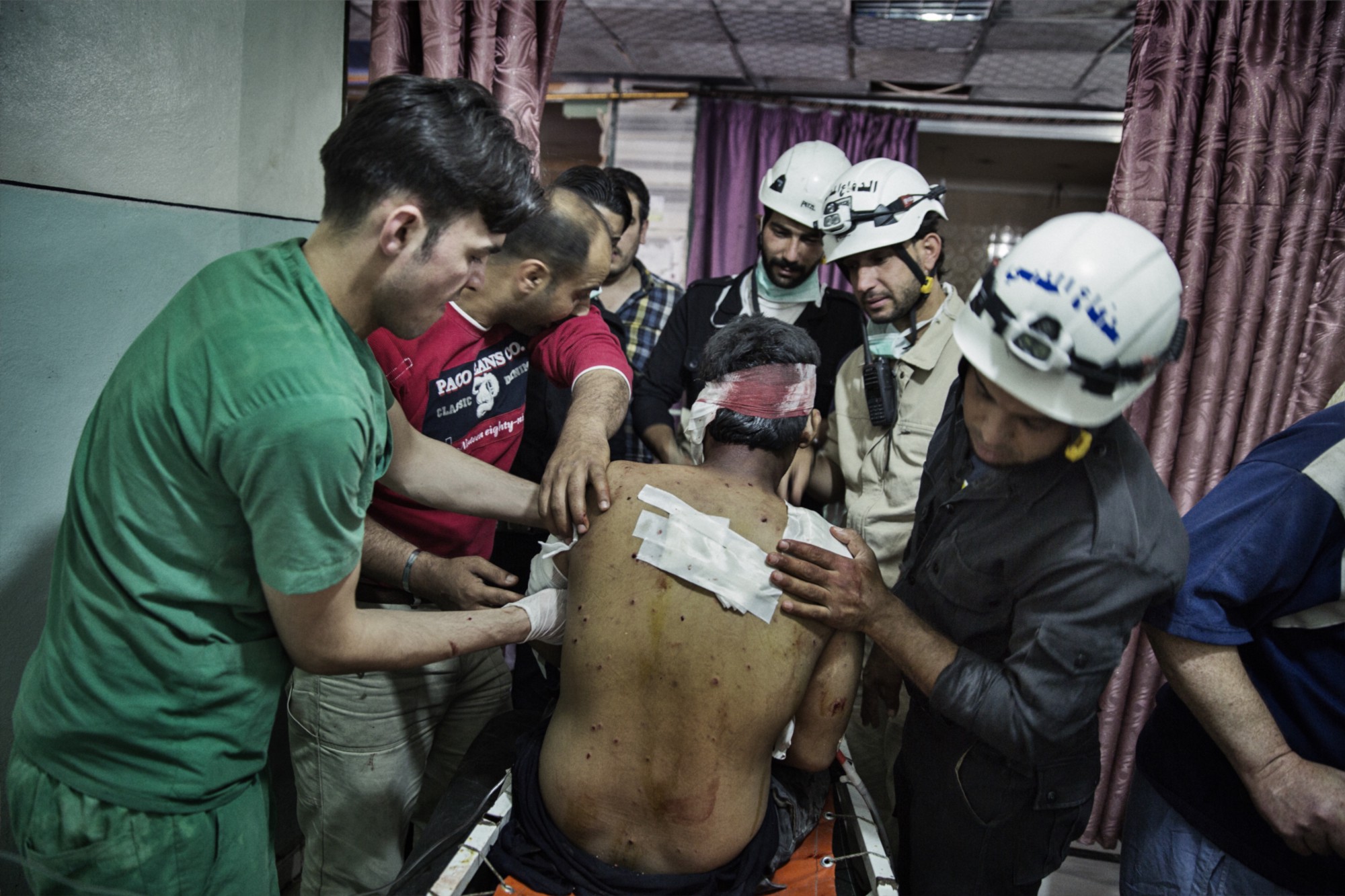 Tomada maintains his uncanny steadiness and proximity in the downtime too, as we see the boys smoking and checking their phones between blasts, or playing cards together in their bunks. That disconnect is part of why these photos knock the wind out of you: How can we warm to an image of these blood brothers sleeping entwined like pups, and then a minute later see their impossible expressions as they pry a child's body in pieces from the fresh wreckage of a sedan?



That disconnect he so vividly captures is maybe also why these photographs seem to get to the heart of the Syria situation. Through these teenage first responders, Tomada shows us a generation thrust into a perilous predicament they can neither understand nor control, but still somehow must reckon with. And without the barrier of rifles in their hands, we really believe in their youth and their innocence.

And, through the photos, for a time we are one of them.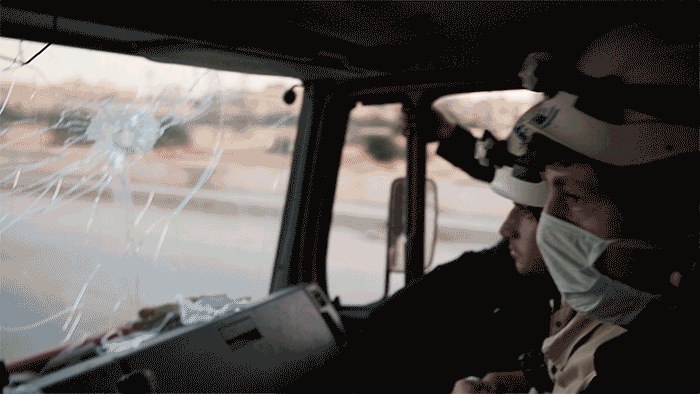 Watch a 1-minute trailer we produced for the story launch:
I worked closely with photo editor Marion Durand in producing this story. To learn more about the boys from Civil Defense, visit whitehelmets.org